At our AGM this month, we enjoyed pop-up exhibitions by each of the three sub-groups: Traditional, Mixed Media and Thursday Workshop Group. We also saw work from the Introduction to Goldwork course, as well as other work that members have done over the year. Cobi also set up a table of Vivienne Proyer's work for members to see.
The business of the AGM was conducted swiftly, with a report from Annette as outgoing Chair of the group, and a report by Valerie Robinson, Treasurer and Membership Secretary. Annette stood down from the committee, and the group gave grateful thanks for everything she has done for the group over the last few years. Other members of the committee all remained in post: Pam Reeve (Secretary), Valerie Robinson (Treasurer and Membership Secretary), Maria Griggs (Programme planning), Jane Robinson (Website, FB page and Publicity), Margaret Borbone (Newsletter and Fabric sales). Two new (or rather returning) committee members were elected: Jane Baskerville, and Anne Turner.
Scroll down to see work in the pop-up exhibitions. Let me know if you would like your name added to your work. Click on the photos to enlarge them.
Traditional Group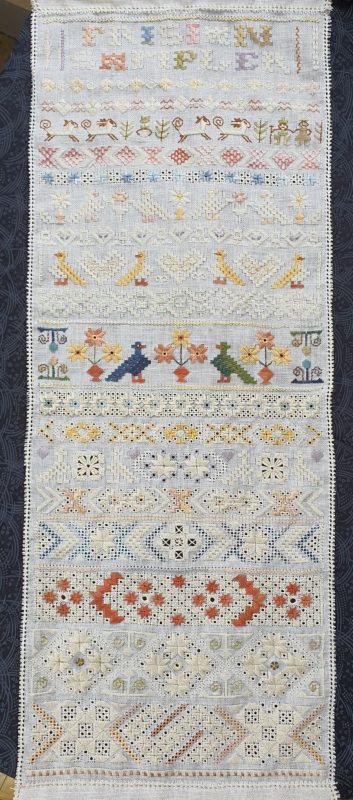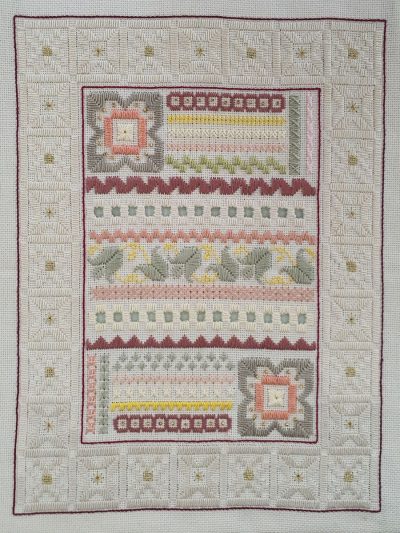 Thursday Workshop Group
Mixed Media Group
Goldwork Workshop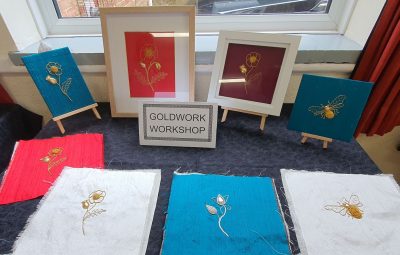 Other work by members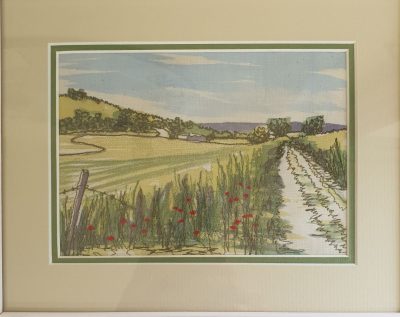 Viviane Proyer's work
And finally, it was a good chance to have a chat and catch up with other members. All in all, a celebration of a positive and busy year.