Carol Naylor was our inspiring speaker this month. Carol started by surprising us when she said that she was initially a 'reluctant embroiderer'. She wanted to get into art college (Goldsmiths) to study painting, but was offered a place on the Goldsmiths embroidery course instead. People tried to talk her out of it. She accepted their misgivings ('You can't sew', 'You don't like embroidery') but she accepted the place, thinking that it would be 'a foot in the door' and that after a few weeks she would change to painting. Little did she know that embroidery would turn out to be a life-long passion.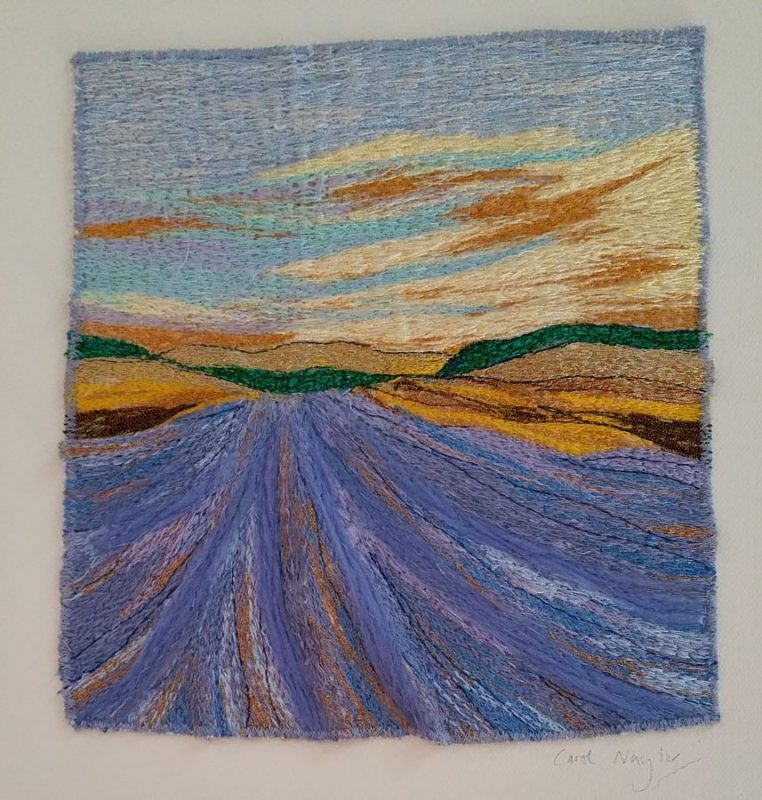 Somehow the change to painting never happened, and she found herself getting drawn into the world of stitch. Carol was lucky to be at Goldsmiths during the time when the legendary Constance Howard was teaching there. She spoke about her memories of Constance Howard's green hair and her exacting standards. Carol struggled with embroidery for some time, but spoke about a breakthrough when Constance gave positive feedback on a small aspect of one of her pieces.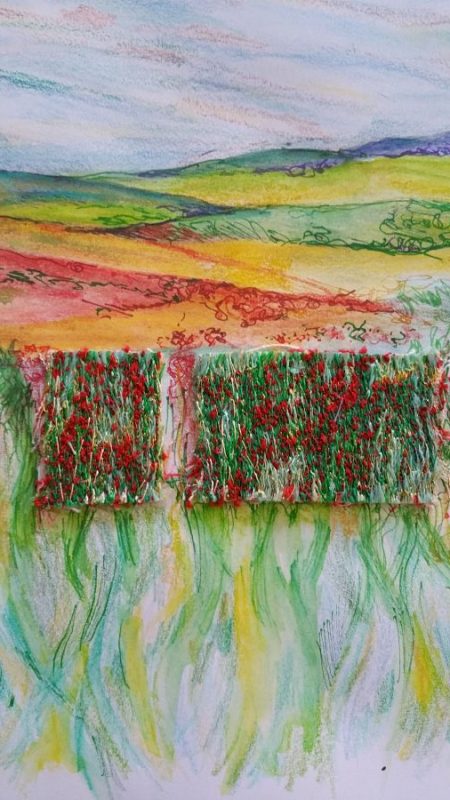 Carol's interest in painting is self-evident in her work. From her post-graduate studies onwards, she developed her own style of 'painting with the sewing machine'. She always creates from her own observations. She uses photos and sketchbooks as part of her preparation, but she finds it essential to have seen the subject directly. She brought sketchbooks for us to look at, and it was fascinating to see the development of a sketch, through stitch samples, and into a finished piece.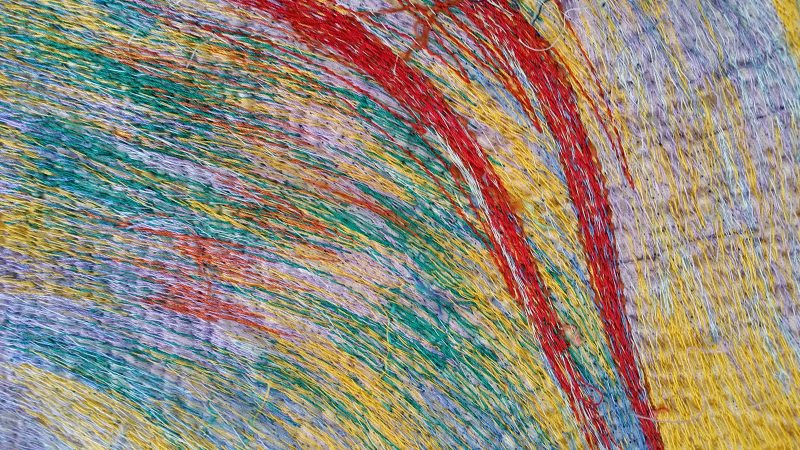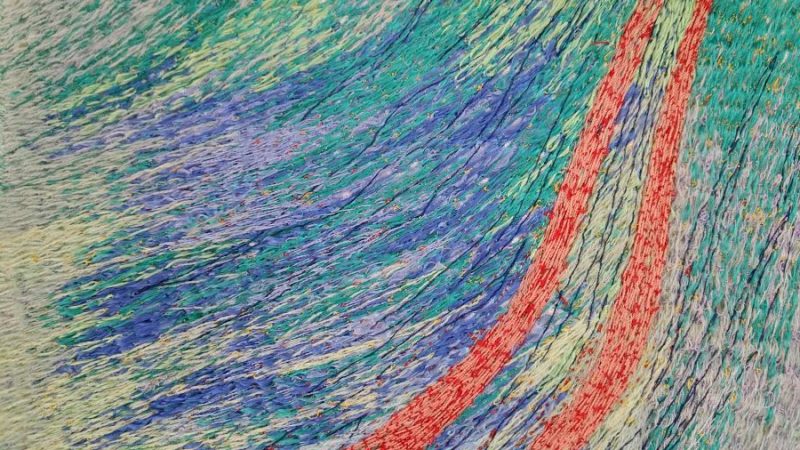 Carol works from the back of her work. The threads that she wants on the front of her work would be too thick to go through the needle, so she puts them in the bobbin and stitches 'upside down'. The two photos above show the two sides of one of her pieces – interestingly, the back is also lovely!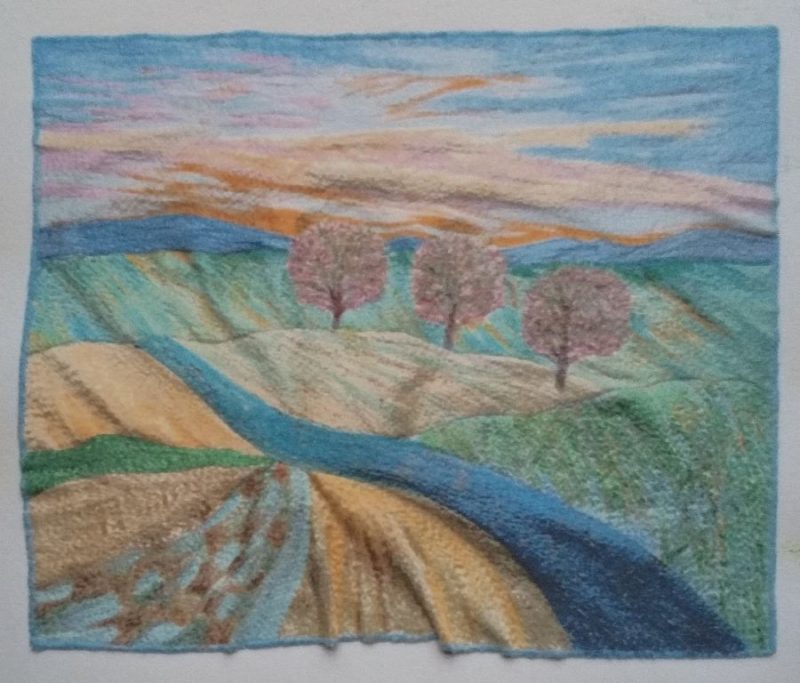 Carol ended up with a long-term career in textiles, becoming head of department at Chichester College for many years, interspersed with teaching Spanish. She eventually left the college to focus on her own work. She draws her inspiration from landscapes, with particular love of the South Downs, Italy and Spain.
She spoke about how she loves to inspire other people, and also how she loves to see the work of other artists. She showed us some examples of work by other people that she admires, and talked about how different artistic disciplines can influence and inspire each other. Carol is a Fellow of the Society of Designer Craftsmen and was chairman for four years. She has work exhibited in the current exhibition at the Bankside Gallery (open now, until 26th June). She will also has work in a forthcoming exhibition at the Oxmarket Gallery in Chichester, as part of the local art group ARTEL. Each member of the group has submitted art inspired by the Chichester Ship Canal. Good timing, as the exhibition is open from Tues 21st June to Sun 3rd July, so I for one plan to go along to see it. Details in the link. https://www.oxmarket.org/exhibitions/artel-2022