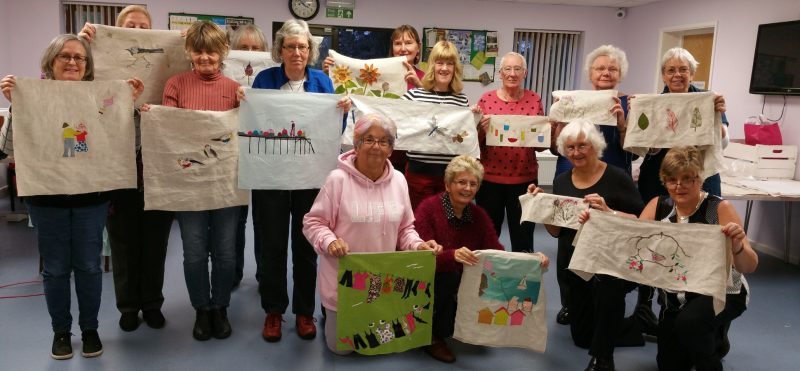 We had a wonderful machine embroidery workshop with Lara Sparks this month. Like the rest of the group I was very happily absorbed all day, and I would describe the day as one of the best workshops I've been to for a long time.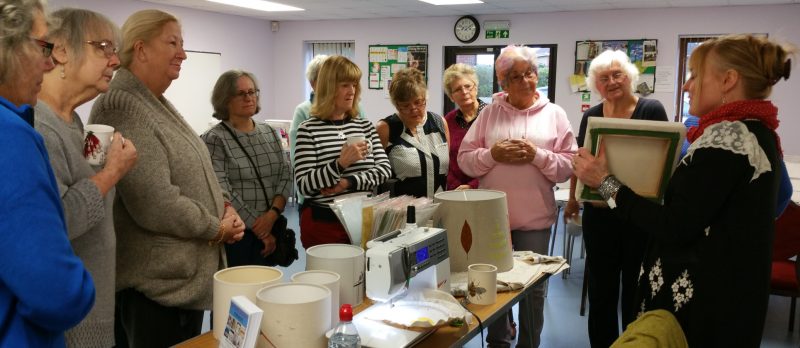 Lara had brought pre-printed designs as well as stencils and cut-outs, so for those who don't like drawing it was possible to get immediately into stitching without worrying about design. Lara also encouraged people to use their own designs if they wanted to, and helped with the details. Many people used some of Lara's stencils but added their own interpretation, which meant that each one came out completely different.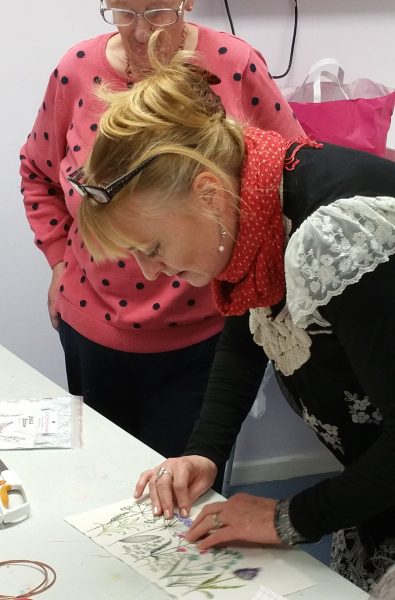 There are a few photos showing our concentration during the day. There was a positive response to using the Maybridge Centre for this workshop; people commented on how nice it is to work somewhere with plenty of space and good light – it makes so much difference to how the day feels. Scroll further down to see some examples of the work that was produced.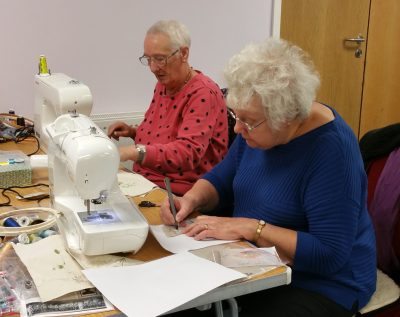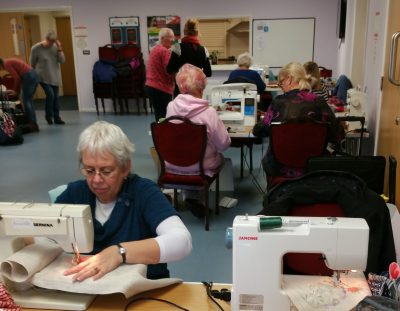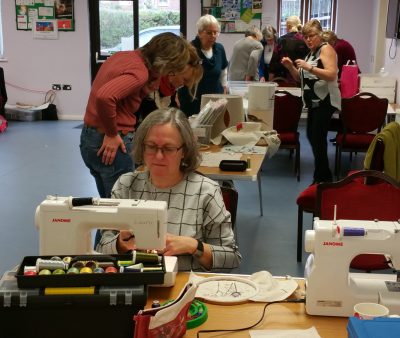 Here's some of our work below (bear in mind that these are unfinished and un-ironed). Do send me a photo if I missed photographing your work and if you'd like to include it here; and it would be good to see some photos of any finished pieces as we'd love to see how they turned out.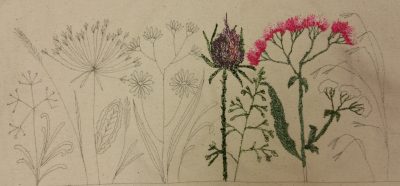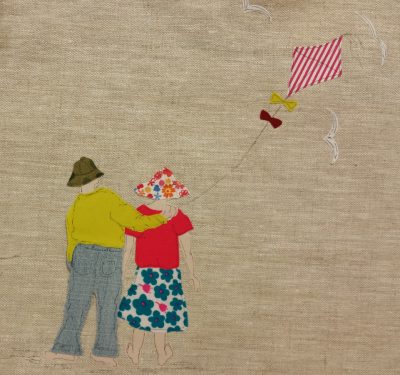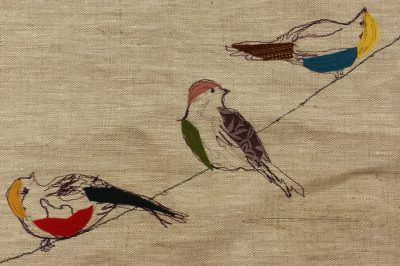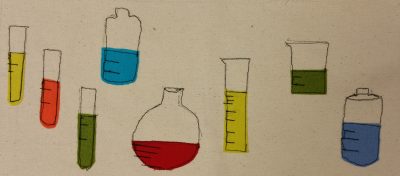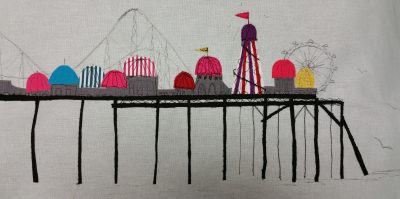 And here are two finished ones, both from Lesley Payne.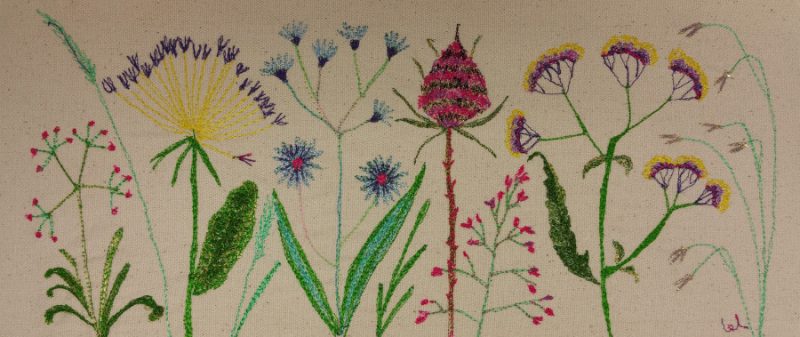 Lesley Payne