We had a lovely relaxing day for our August 'Garden Meeting'. Traditionally, our August garden meeting is a chance to sit and stitch together and have a 'show and tell' of work that members have been getting up to. It's good to see what a very wide range of interests and techniques we have across the group.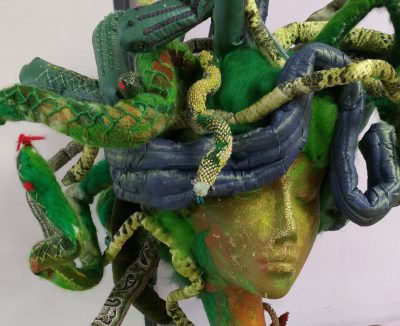 Pride of place went to Medusa, the branch entry into the Regional 'Fantasy Wear' competition, which was awarded a joint second place. Snakes were contributed by lots of different people which gave them a good variety. If you look at the close-up you will see that Medusa herself has a snakeskin face. This mysterious effect was created by Gill.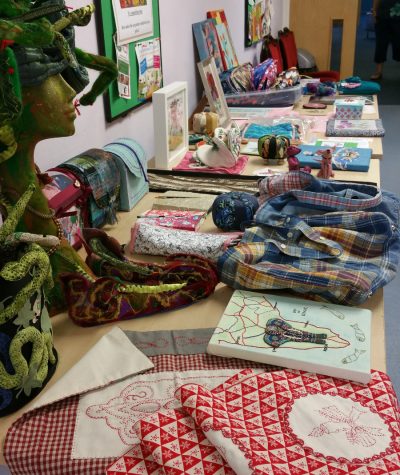 I took lots of close-up photos of individual pieces of work, but as they didn't have name labels I couldn't ask for permission to put them on the website, so I'll just add some photos of the overall show. If you put something in to the show and agree to it being put in the gallery of members work, please could you drop me an email and describe which piece it is and I'll include it in the gallery. There are so many lovely things hidden away in people's houses, which would be good inspiration for other people to see.