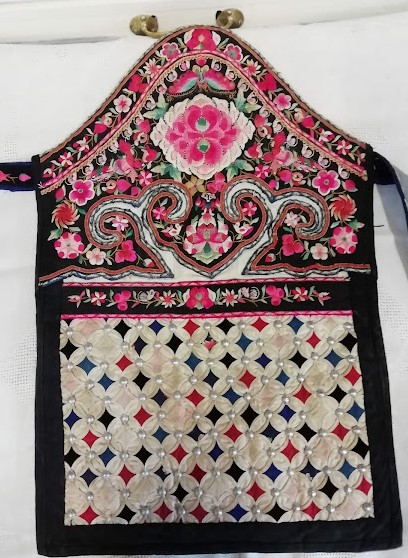 A belated 'thank you' to Cobi Erskine, one of our members who gave a fascinating talk on Japanese and Chinese Embroidery at our March meeting. Annette Ragless wrote a few words to try to sum up Cobi's talk.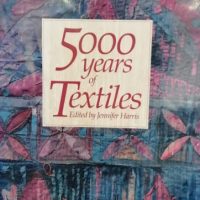 'What a treat we had with Cobi, and to think that we have only seen a fraction of her collection and stories. Cobi showed us the first piece of embroidery she had created, and spoke about a book that her father gave her as a present: 'Five Thousand Years of Textiles'. This book gave her a real insight and a taste for travelling and creating. Her next piece was Blackwork, which is where a lifelong passion started for this art.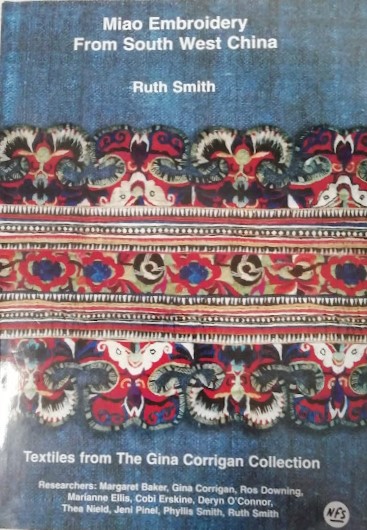 Cobi assisted in researching the book 'Miao Embroidery from South West China' with Rush Smith, and she showed us her own sampler of all the different methods.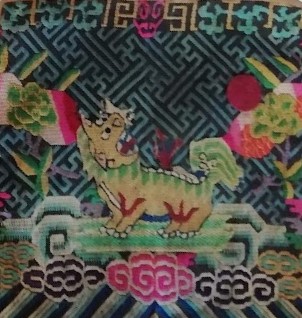 We saw samples of Cobi's own work as well as the many pieces she has collected over the years, including:
Zhen Xian Bao – Thread books with pockets
Emblems of the Chinese Civil Servants (Birds) and Military (Beasts)
Chinese Tribal Miao Ethnic process – created in strips and stitched together to create Baby carriers.
Shibori – Navy and White Bag
Kogin – similar to Sashiko but created by thread counting
Temari Balls – A form of original Chinese Folk Art, given as a symbol of loyalty and friendship.
Kuba cloth
Pocari Work
The final piece was one of Cobi's own work: a purple shaded woven banner which was inspired by an Art Deco vase. Cobi used fabric doilies on this, which had been hand-dyed.